Staff Scheduling Help
Defining Shifts and Templates
To ease the process of creating Rotas and Staff Working Patterns, you can define shifts and week templates, which can be applied to any week or day using the right mouse button menus.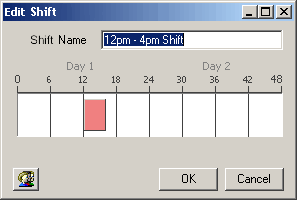 When a shift is updated at a later date, Staff Working Patterns that still match the original template can be automatically updated to the new shift details.
You can also see a preview of all staff that will be affected by changes you make to a shift by clicking the staff preview button

.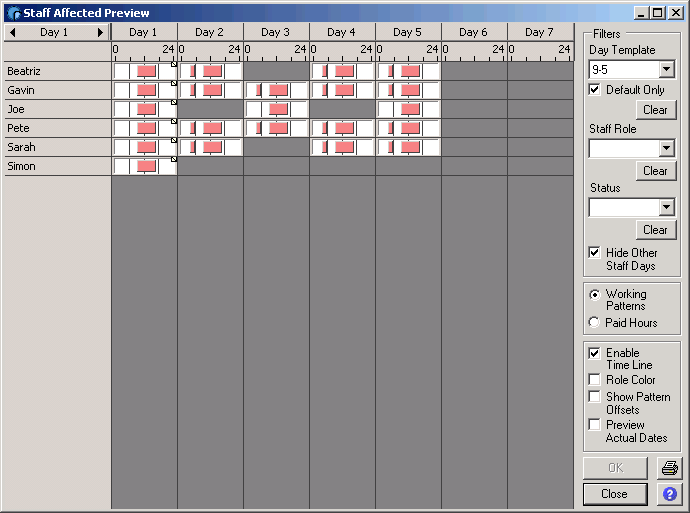 More information about setting up shifts and templates can be can be found in the Online Help.