Staff Scheduling Help
Installation Instructions
This page will guide you through the installation of Oriador Rota.
If you have downloaded the software and don't know what to do next click here. If you need help downloading the software, click here.
When you start the installation, the following screen will be displayed.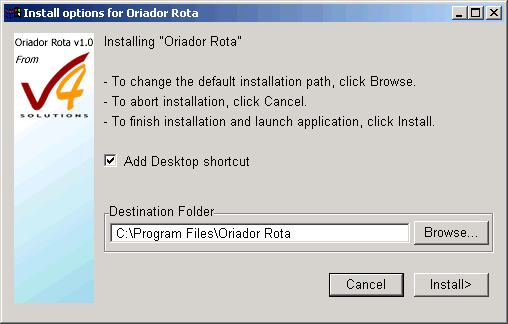 The default options will be fine for most users, so simply click Install>.
Our license agreement will be displayed, after which the software will copy required files and shortcuts to your PC.
When this is completed, you will see the following screen.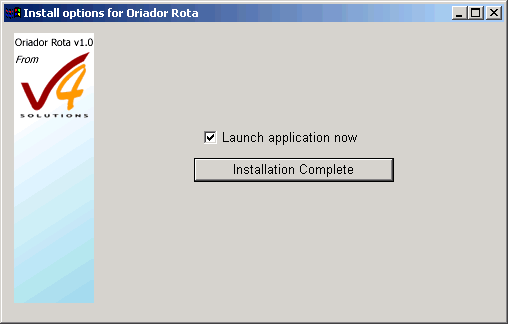 Click Installation Complete to complete the installation and begin using Oriador Rota.
Oriador Rota will now start.
If you need help using the software, click here.
If you have any queries or problems at any time, please don't hesitate to email trial@oriador.com for advice or assistance.