Staff Scheduling Help
Reports

To view or print a report:
Choose the report from the list
Check Preview to view on screen, otherwise the report will be printed.
Depending on the amount of Data required by the report, it may take a few moments.
A sample report in preview mode is shown below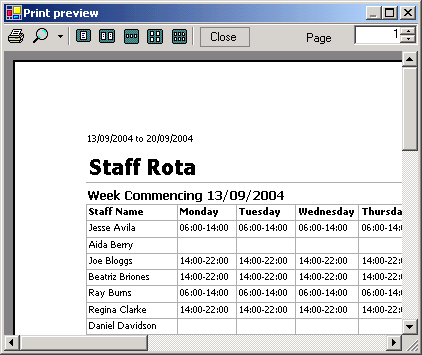 If you have a large rota and you only want to print out a small range of dates, click on the Select Date Range option before you choose your report. When you click on a report and the Select Date Range option is ticked, the following screen will be displayed.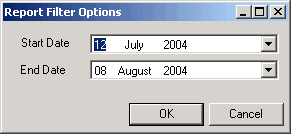 You can customise the logo shown on the report by placing a file called report.gif in the Oriador Rota directory.